Work to Weekend Style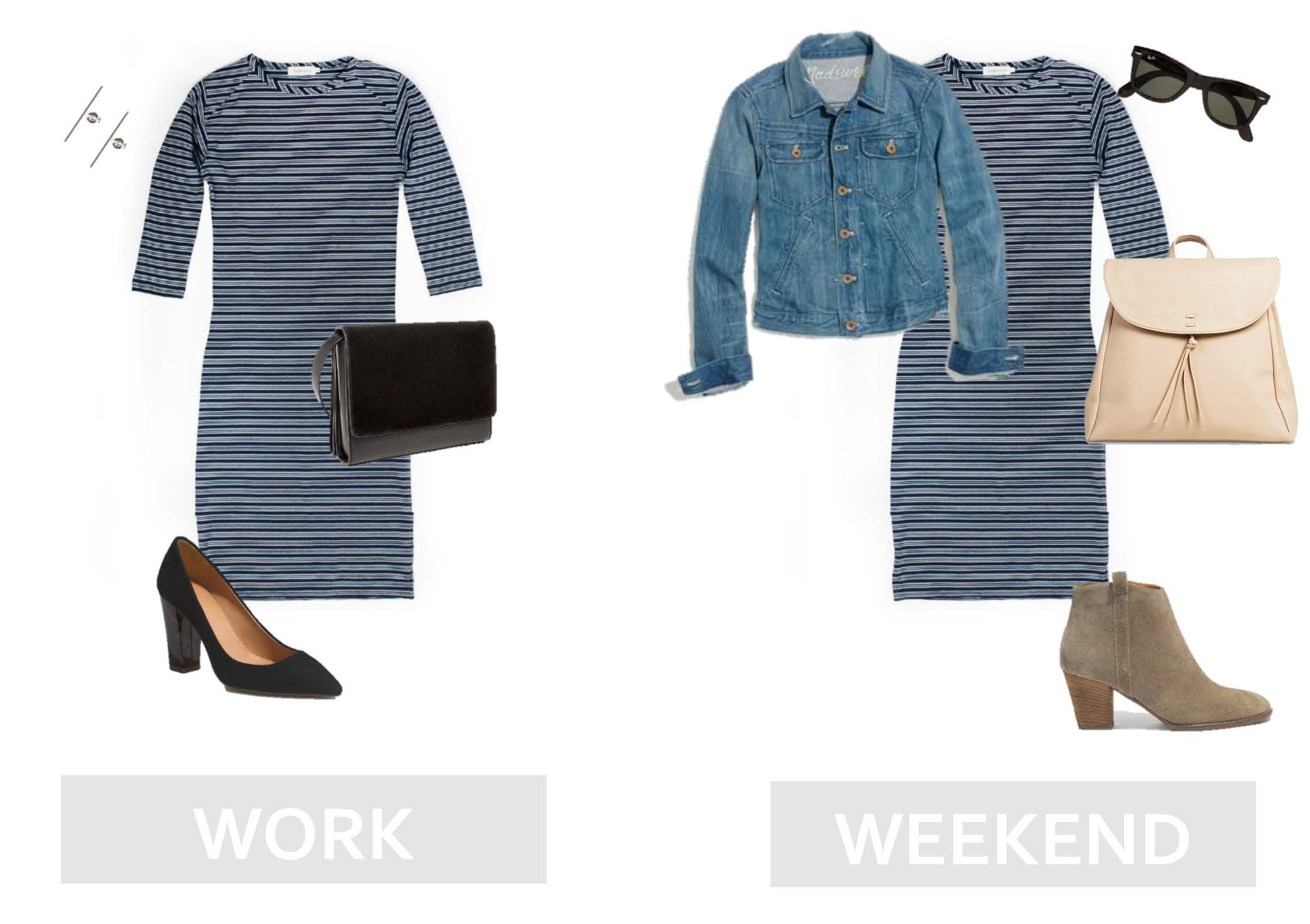 Stripe Dress  |  Earrings  |  Petra Bag  |  Tortoise Pumps  | Jean Jacket  | Sunglasses  |  Backpack (similar)  |  Booties
My shopping strategy has drastically changed over the past 12 months. I used to be a sucker for sales, clearance and those "oh! size 7 boots - I should definitely buy these since it's the last pair and in my size. I'm sure I'll find at least one place to wear them..." It was crazy. I had TONS of clothes but nothing to wear.
Last September, I ditched everything but 37 pieces to create a Capsule Wardrobe, and I've since transitioned into my Simple Wardrobe where I focus not on number but on quality and versatility. I don't want STUFF. I want a wardrobe. I want pieces that I can wear to work, the grocery store, Friday night dinners, and backyard BBQs. Simple.
Does it make shopping a whole lot harder? YES! Yes, yes, yes. Oh man. I may very well be labeled "pickiest shopper around" these days, but I truly think it pays off in the long run. I may only have a few handfuls of items, but I love each one. Can you go to your closet and pick out 10-15 pieces that you absolutely love and can wear to every event you have coming up in the next month?
Just take the Taylor Stitch striped dress featured above. With just a few minor accessory updates, the dress goes from work to weekend-ready in minutes. Even better? It's handmade in California. When you're dependent on a select number of pieces, quality suddenly takes center-stage and the price is a secondary consideration.